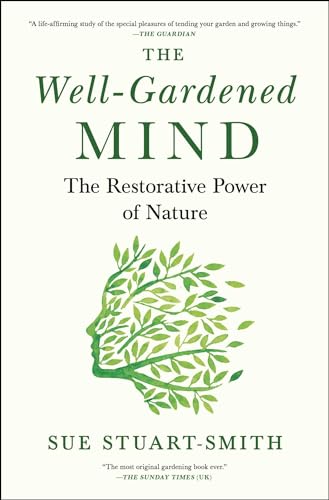 First, a recommendation of AbeBooks, one of the many alternatives you might consider for buying this or other books. Second, I recommend Rebecca Mead's riff on the book, The Therapeutic Power of Gardening in the current issue of the New Yorker.  When I last read her work there it was a stretch of the culinary imagination. This time, the opposite, with the subtitle of the essay asking "Can anxious minds find solace working with plants? A therapist and her husband, a garden designer, say yes." We are in the middle of a perfect case study for the core thesis of the book and of Mead's essay.
In the last six days we planted nearly 100 trees, like those pictured here, which will fix nitrogen in the soil, provide shade for the coffee, and beckon birds for both food–parrots in particular mob these trees when the flowers are in bloom–and nesting. There is an obvious connection between the concept of biophilia and what is discussed in this book and essay, but this quote captures a nuanced point differentiating cultivated versus wild nature:
"When we sow a seed, we plant a narrative of future possibility," Sue Stuart-Smith, a British psychiatrist and psychotherapist, writes in her new book, "The Well-Gardened Mind." A surprise best-seller in the U.K., it came out in America earlier this summer. In recent years, the benefits of gardening to mental health have become widely acknowledged in Britain. Primary-care doctors increasingly give patients a "social prescription" to do something like volunteer at a local community garden, believing that such work can sometimes be as beneficial as talk therapy or antidepressants. Some hospitals have been redesigned to incorporate gardens, spurred by findings that patients recovering from catastrophic injuries can heal more quickly if they have access to outdoor spaces with plants. Stuart-Smith's book compares the uses of gardening in historical and contemporary mental-health treatments, and reports on empirical research into gardening's effects on mood. (Laboratory rats whose cages contain soil and logs are more energetic and sociable than those whose cages include a wheel, a ladder, and a tunnel.) She draws on thirty years of clinical practice. Previously the lead psychotherapy clinician in the county of Hertfordshire, she now works for an affiliate of the British Medical Association which provides mental-health support to doctors. She is also informed by her own proximity to gardening on an unusually elevated plane: her husband of thirty-four years, Tom Stuart-Smith, is one of the country's best-known garden designers, with clients ranging from Victoria Beckham to the Queen; in 2002, he created a public garden at Windsor Castle to commemorate the monarch's Golden Jubilee.

In "The Well-Gardened Mind," Sue Stuart-Smith seeks to go beyond the truism that getting out in the garden is good for you. "Much of the research that's been done has been by environmental psychologists, who look at things like attention and cognition," she told me recently. "That's all very important. But I was interested in the unconscious aspects of gardening—the symbolism, and the level of metaphor." Her book describes a middle-aged patient, Kay, whom she was treating for depression. As a child, Kay had experienced neglect and violence; as an adult, she often had conflicts with her two adolescent sons, whom she raised alone, in a flat with a small garden that the boys had destroyed with their antics. When her sons moved out, Kay reclaimed the garden. One day in therapy, she made a striking observation: "It is the only time I feel I am good." Stuart-Smith explains that feeling one is good—rather than merely feeling good—is an example of gardening's reparative power.